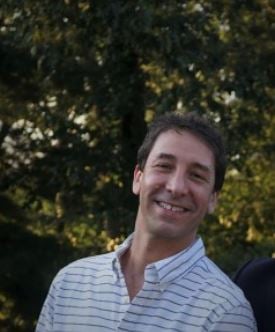 Letter From Our CEO, Kurt Steiner

Here at CharityHowTo, we're always finding new ways to share our knowledge base with the people who need and use it on an everyday basis. This year marked some huge strides for us as a company in launching our membership program, in which nonprofit professionals can take advantage of exponentially more information at a fraction of the cost. Since its launch we've been working to structure it to fit any size organization without compromising quality, all while saving you even more money.
With technology constantly evolving and turnover rates staying steady, it's as important as ever to make sure your nonprofit employees are equipped with the skills necessary to perform their jobs with confidence. I'm thrilled to now offer our CharityHowTo top-rated, premier content at an organizational level so nonprofits big, small, and everywhere in between can overcome obstacles and provide critical training to your teams.
Employees report experiencing higher levels of job satisfaction when they feel happy and fulfilled, and they tend to feel more fulfilled when they feel confident in their roles. We understand the necessity of being able to wear many different hats within a single position, so we offer a wide variety of educational topics in order to meet as many organizations' needs as we can.
Each year, we hold hundreds of live, online training courses spanning all aspects of nonprofit operation. We also have a wealth of recorded, on-demand webinars available at your convenience. Not only do we exclusively work with the best in the nonprofit sector, providing you with expert insight, we also only offer content with consistently high ratings from our hundreds of thousands of users.
If this sounds like the right fit for you, then go ahead and fill out the contact form and I'll personally give you a call. We can discuss your hurdles, your goals, and how CharityHowTo webinars can help you span the gap between the two.
- Kurt Steiner, CEO & Founder, CharityHowTo